PEAK Group comprises of a Holding Company, PEAK Holding (Pvt.) Ltd., and
three wholly owned subsidiaries: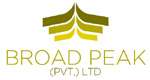 PEAK Group is a substantial player in the service sector and provides array of Agency, Representation and Consultancy services to its principals – who are all very well reputed International Trading Companies and/or Fortune 500 Companies.
PEAK Management:t
PEAK Group has a distinctive edge over others offering similar agency, representation, and consultancy services, in the shape of PEAK Management. The Management not only has first-hand experience of physically trading various commodities and products; such as rice, wheat, sugar, corn, oilseeds, edible oil, Fertilizers, Cement, Pulses, Meals & Proteins, etc.; over last 40 years, but also broad based knowledge of various markets while working over the years in Switzerland, England, Canada, Africa, the Middle East, & the Far East. This unique blend of experience enables us to fully understand & swiftly respond to the needs & requirements of our principals in terms of market & other risks & exposure, etc.
PEAK Philosophy:
PEAK Philosophy is very simple: give the best possible top notch professional service to our Principals.
PEAK Vision:
The vision of PEAK is to be ranked among the finest service sector organizations in the world.